This is what's laying on our workshop these days.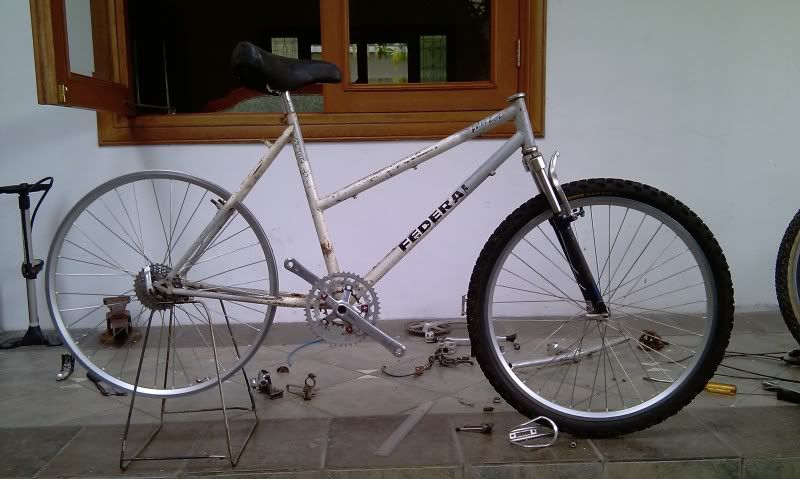 A perfect piece of Indonesian bicycle history, Federal is the first large-scaled bicycle manufacturer in Indonesia to bear its own brand name. A true household name, since anyone who lived in the nineties will associate mountain bikes as "sepeda Federal". It's a shame that the company was closed by the end of 1990s during Indonesian financial crisis, since they made decent quality frames with reasonable price. They even exported their bicycles to Europe.
This Federal Wild Cat dated back from 1991 was originally equipped with Suntour Allegro 6-speed thumbshifter non-indexed groupset, all-steel wheelset and a rigid fork. Abandoned in the warehouse for a couple of years, now we will have it repainted, restore the decals, and retrofit it with a mix of period-correct 7-speed Shimano Exage Trail-Deore II-Deore LX/DX-Deore XT groups, Rigida rims, and a short-travel suspension fork that originally came as a stock fork on a 1994 Federal Mt. Everest.