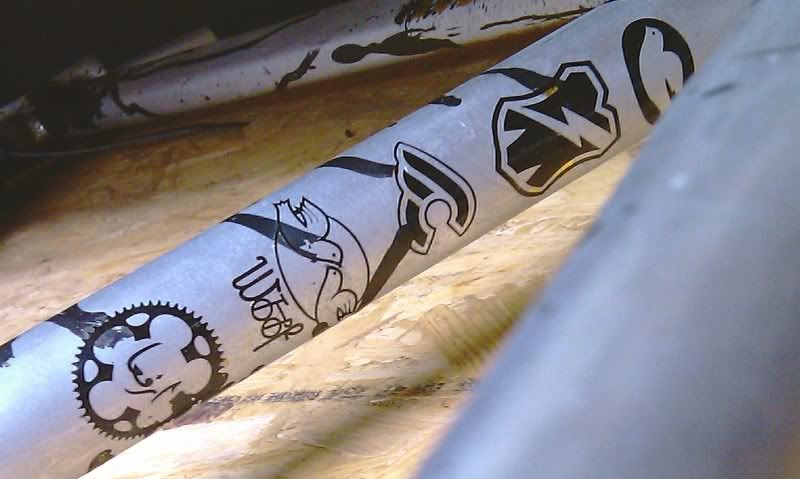 As architects (yes, both of us have bachelor degree in architecture), we enjoy art as much as we enjoy bicycles. That explains our weakness on the concept of bicycle as ridable/usable work of art.
This is the sneak preview of the collabo work done by
Woof Jakarta
and
ARFX
for Robby Susilo from
Rocket Company
Jakarta. All I can say for now is that it involves a Cinelli Mash frame, a marvelous paint job and 18K gold leaves.
Stay tuned for the full build pics and specs.